Three Paths Forward
Following Spiritual Messenger Mastery
As we come to the close of the Spiritual Messenger Mastery Program, I see three paths opening up in front of us: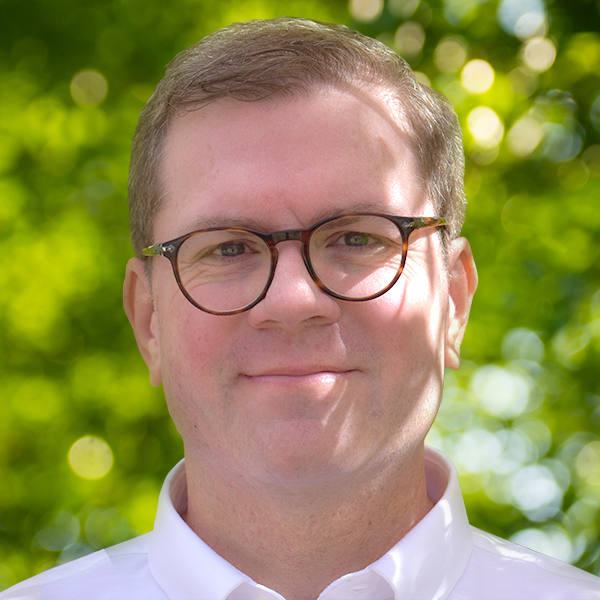 Three possible next steps so you can continue to explore Messenger Mastery at an even deeper level in support of your journey and work as a Spiritual Messenger.
These options are designed to work together no matter which option you choose – so you can engage and be powerfully supported in your next steps as a spiritual messenger.
These are available exclusively to students who have completed the Spiritual Messenger Mastery Program.
Path #1 is the Monthly Messenger Circle
This live program focuses on three cascading themes:
Self Care, the first key to supporting your work as a messenger.

Your Internal Tipping Point – so you can transmute and integrate what's up for you right now, while energizing all aspects of your life with the fully expressed experience of your true nature. (June)

Your External Tipping Point – so you can gain traction in every aspect of your mission and truly support those you're called and inspired to serve. (July)
A Focus on You – so you can stay tuned to your body, all aspects of your vessel, and provide the support all of you requires to not only integrate and express as your whole self, but also constantly tap into the wellspring of Divine Resonance that is meant exclusively for you. (August)
The Messenger's One Thing – so you can unlock the greatest intimacy with God that you're capable of, while enlivening all aspects of your life and mission. (September)
Your Gifts, in a virtual workshop environment.

Discover the unique expression of the embodied Divine as you – so you can begin engaging with others with your unique gifts. (October)

Explore the unique expression of your gifts – so you can engage in service with confidence. (November)
Embody the unique gifts the Divine expresses in, through, and as you – so you may share them merely by your presence, in whatever ways you feel called or inspired. (December)
Your Message and Mission – so you can begin to understand the relationship between your gifts, message, and mission, and focus and take action in ways that are congruent with all these expressions of the Divine Mystery as you. (January)
Your Embodiment as a Messenger.

The Pyramid, so you can more fully embody at the level you feel called to engage. (February)
The Grid, so you can more fully tap into the resources which will support you in your work as a messenger. (March)
The Canyon, so you can more fully explore this essential resource for entering the sacred space of witnessing presence. (April)
The Tower, so you can more fully be as you really are in the world, while serving and supporting with the greatest traction possible as you're called. (May)
Path #2 is Embodied Messenger Mastery
This live program also focuses on three cascading themes:
Integration – So You Can Honor the Call into the Mystery

Your Soul's Core Lesson and its impact on your journey as a spiritual messenger – so you can be conscious of your core wound, and see clearly the path forward as it is revealed in front of you (so you don't get caught on side trips that are necessary to discover clarity when its missing). (6.5.19 & 6.19.19 )

Your Disempowered Separate Self – so you can heal the stage one origin of your core wound, and stop revisiting it internally and externally. (7.3.19 & 7.17.19)
Your Empowered Separate Self – so you can transmute the stage two methods for enacting the dreams, break free, and open to the dreams of your whole self. (7.31.19 & 8.14.19)
Your Whole Self – so can be primarily oriented internally and externally as you really are, free to engage in wholeness in each aspect of your Divine and Human Expression. (9.4.10 & 9.18.19)
Intimacy With God – So You Can Be Supported With Each Step Further Into the Mystery

Who Are You? Through deeper intimacy with God, you discover more of yourself (and everyone) and as you integrate, you know everyone and everything more completely – through this, you know yourself more fully. (10.2.19 & 10.16.19)

Deeper Into Your Messenger's One Thing – so you can be engaged in a practical experience of greater intimacy with God on a daily basis. (10.30.19 & 11.13.19)
In Union with Clients – so you can open to a more complete experience of your true self, and integrate and embody more fully as the stage four messenger you are. (No 11.27.19 session due to Thanksgiving the next day – 12.4.19 & 12.18.19)
Integration Necessary to Be the Clean Expression of Your Whole Self – So You Can Fully Support All Aspects of Your Mission.

Discover Your Message – so you can more powerfully connect with yourself and those you're meant to serve while accelerating your momentum as a Messenger. (1.8.20 & 1.22.20)
Discover Your Mission – so you understand your north star and can communicate the ultimate expression and focus of your work as you take the next step in your journey as a spiritual messenger. (2.5.20 & 2.19.20)
Book Proposal AKA Launching a Project – so you can embody the work of the Embodied Messenger Mastery Circle while tangibly expressing your awareness of the next step in your journey. (3.4.20 & 3.18.20)
Path #3 is the Discover and Explore Your Gifts Small Group Immersion Program
This path opens a unique opportunity to dive deep in a sacred container to discover and explore your unique spiritual gifts. Each of the five prior times I've facilitated this program, the focus and points of exploration have been different, a function of the participants in the group and their collective and individual consciousness.
Practically:

This is a live open-line group virtual workshop which meets once a week for 40-weeks.
Sessions are between 90 minutes and two hours in length.
Available time slots in my calendar are Mondays or Thursdays at Noon Eastern beginning in June. Time to be picked by mutual agreement of all participants.

The minimum number of participants is 4, and the maximum is 6.
It's important that each member of the group participate live in each scheduled session, to ensure that everyone in the group is able to fully benefit from being part of this program.
In the small group immersion programs, one of the most essential elements is the group dynamic, which opens up a deep level of intimacy on many different levels. For example, all communication takes place with the group via email (rather than using the email system for weekly notices, I email from my private email account, which is different than my ken@ or kws@ email) with 'reply all' as the way of continuing the written conversation. If one member of the group can't make a certain week, the group doesn't meet, and resumes the following week.
Spiritually:

This level of engagement and group intimacy is sure to bring up your stuff – those aspects that are still held in separation. If you're ready to do this level of work, this is the most extraordinary vehicle for personal and professional transformation that I offer at this level (Union Mentoring is a radically deeper level).

With this level of intimacy also comes an extraordinary bond with the other participants, and with this, an opportunity to be seen, and to witness in a way that is unique.
This gives participants an opportunity to begin sharing and exploring their gifts in a group setting, while receiving (and offering) feedback.
Something magical begins to happen in this dynamic, which is difficult to put into words.
It can also be quite challenging.
It's important to come to this dynamic with a willingness to be completely authentic and vulnerable, equally willing to see the truth in another participant as you are to look within yourself.
Every single person who has ever engaged at this level has felt inadequate at one or more points during the immersion program. Everyone, including me. This feeling is a powerful opportunity for integration if you're prepared for it.
This path isn't for everyone. If my words here are scaring you, take that as a sign it's not for you. If they're inspiring you or making you curious, take that as a sign this may be the right path forward for you.
If you're interested in exploring this path, I encourage you to email me and we'll put some time on the calendar to chat.
Developmentally, this level of work and connection offers a pathway for transmutation, integration, and embodiment in a way that's simply not available in other contexts.
In addition to the highlights from the spiritual context above, I imagine the following dynamics will exist within this group:

A permanent Ask Me Anything framework that allows whatever is unfolding in real time for the group or for you personally (or professionally) to be workshopped, explored, and integrated.
One or more sessions focused on workshopping whatever you'd like to explore with the group – business building, spiritual growth, messenger integration, or whatever is coming up or most important for you.

The soul connection in the immersion group is quite extraordinary, so there's a developmental process that's happening at that level as well. Difficult to speak of or put into words precisely for me at my current level of integration, but it's work that has begun already in many other contexts. If this group forms, it will not be the first time each participant has done this level of work together. There's a larger developmental context for the soul's journey. If you were on the September Equinox session in 2018 you may recall that I opened in spontaneous channel about this at that time.
You'll share your gifts with the group many times throughout the course of the program, and you'll receive the gifts of the other participants many times as well. Each time you do, you'll receive and provide feedback. This dynamic can accelerate awareness of how others receive the Divine Mystery as it expresses in, through, and as you in a way that's very difficult to replicate without years of one-on-one or group work with people who are new to you and your work as a messenger.
As with every aspect of our developmental journey, what you put into the group has a lot to do with what you get out of it.
This Small Group Immersion does not have a fixed agenda or curriculum, so it's impossible to anticipate or publish what precisely will be covered or explored ahead of time (in this information, for example). The group sets its own agenda.
Frequently Asked Questions:
These Programs Include:
Three ways for you to move deeper into the Spiritual Messenger Mastery curriculum – so you can continue to engage in your journey as a spiritual messenger further into the Mystery, while exploring a structure that supports you in discovering the most essential and advanced aspects of being an Embodied Messenger.
Three paths for continuing forward – so your level of engagement and focus can be supported in a meaningful way, as you explore the complete expression of who you are in your wholeness.
I am committed to support and serve you fully to the best my ability, in God's love and presence, within the structure of the path that resonates most for you. My Divine Mission is to support Spiritual Messengers in being Embodied Messengers, however called and inspired, with whatever message and gifts God expresses in, through, and as . . . you.
Enrollment is Open Until Midnight Pacific (US) on May 31, 2019
Pick the Path that Best Serves You:
Path #1: Monthly Messenger Circle
12 Monthly Sessions

90-Minutes Each Including Teaching, Transmission, and Q&A

Three Themes to Support Your Journey as a Spiritual Messenger

Self-Care, Your Gifts, and Your Embodiment

Included Bonus:

Sanctuary Membership
Path #2: Embodied Messenger Mastery:
20-Week Program

90-120 Minutes Sessions Every-Other-Week Including Teaching, Transmission, and Q&A, PLUS 6 BONUS AMA Sessions. Minimum of 10 participants.

Three Essential Themes to Accelerate Your Journey as a Spiritual Messenger

Integration – To Honor the Call Into the Mystery, Intimacy with God, and the Integration Necessary to Express as Your Whole Self

Included Bonuses:

Monthly Messenger Circle + Sanctuary Membership, PLUS Enrollment in Both Book Study Programs
Path #3: Discover & Explore Your Gifts
40-Week Program

90-120 Minutes Sessions with open-line virtual workshop format. Minimum of 4, maximum of 6.

Agenda of this Small Group Immersion Program is Set By Participants

To ensure that each aspect of the immersion experience best serves each member of the circle.

Included Bonuses:

Monthly Messenger Circle + Sanctuary Membership, Embodied Messenger Mastery PLUS Both Book Study Programs, and Automatic Enrollment in all prior level Spiritual Mastery and Spiritual Messenger Mastery offered while active with this immersion program.