Join the Second Monday Circle
Explore, Align, and Expand
Deepen Your Healing Journey
Join two powerful healers in their own right, as they combine forces for the first time publicly.
What will unfold in your body, mind, and being?
How will your consciousness expand?
What breakthroughs will you experience?
Transpersonal Psychotherapist, and Shamanic and Qigong Practitioner Scott Tate joins with Ken W. Stone to offer the Second Monday Circle—a virtual meditative healing transmission for individuals who are focused on engaging with the next level of their healing and spiritual work.
The foundation for this program began in 2020 when after four years of working together Scott and Ken began engaging in regular explorations where they combined their spiritual gifts for the purpose of exploring, embodying, and expanding their individual consciousness and divine expression professionally and personally.
What began with a focus on supporting each other developed into an inspiration in 2021 to offer this combined expression to others. After sitting with, discerning, and exploring this inspiration for more than two years, they have now taken the next step in launching the Second Monday Circle.
The Second Monday Circle is initially being offered as an exploratory three-month sequence of sessions, in April, May, and June 2023.
You are invited to join Scott and Ken to discover and explore how the space that opens when they gather and combine their gifts will support you in the next step of your healing journey and inner spiritual work.
About Ken: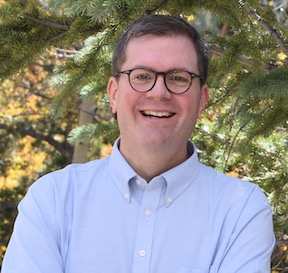 Ken W. Stone, known as "The Soul Archaeologist" is a spiritual teacher, healer and founder of The Resonance Institute. He is author of the forthcoming book Resonance: The Path of Spiritual Mastery
God expresses through Ken in a unique way: when people sit with him in transmission, they have a profoundly different experience of the Divine in their body. For example, he has worked with a number of advanced former students of Maharishi Mahesh Yogi who each said, following their initial session with him, unprompted: "that was the deepest spiritual experience of my life."
In Ken's private practice he supports elite athletes, high performing teams, and spiritual messengers in unlocking and expressing their divine potential on the playing field, and in the world. His work helps individuals and teams open sustaining deep flow states so they can expand their experience of "the zone" professionally and personally.
About Scott:
Scott Tate specializes in the process of integrating psychology and spirituality to promote healing, well-being, transformation and peak performance. For 35 years Scott Tate has been a Transpersonal Psychotherapist in private practice, a workshop leader and a teacher.
Scott's multi-dimensional approach to healing and teaching draws upon spiritual traditions and a variety of somatic mind-body techniques including: EMDR, dream work, qigong, energy psychology, meditation, mindfulness, shamanic journeying and hypnosis, as well as conventional psychological modalities with a strong Jungian orientation. He teaches classes in qigong, meditation, and shamanism and conducts a variety of shamanic ceremonies and rituals.
Scott developed Golden Staircase Qigong (GSQ), a shamanic qigong combining classical qigong movements with sacred ritual, the medicine wheel and intention. The GSQ practice accesses our natural rhythms, the forces of nature and energetic alchemy to achieve stillness, harmony and openings to higher states of consciousness.
For over two decades Scott has worked shamanically, having trained formally and with indigenous healers and healing systems in North America, South America and other regions of the world. In alignment with many traditional shamanic healers, Scott's work has been significantly shaped by personal, in-depth initiatory experiences informing the depth and breadth of his work today. Scott offers individuals and families the opportunity to heal and transform through his shamanic practice. He also facilitates ceremonies and rituals for groups, businesses, and organizations, and he conducts property clearings.
For almost 25 years Scott has worked extensively with plant medicines from different traditions. Currently, he assists people with psychedelic therapy by helping set a sacred space and context for medicine journeys and by assisting in the integration process. A primary focus of Scott's work is to support people in accessing divine connection and higher states of consciousness without the use of medicines.
Scott humbly approaches his work with clients and students on a level playing field, meeting soul to soul, to facilitate lasting and life changing opportunities for healing and transformation.
Join the Second Monday Circle
and Get Ready for Something New
A Depth and Resonance Rarely Encountered

A Powerful Divine Container in which to engage in your deepest inner work.
A Space of Profound Silence and Safety, in which to unpack and be fully present.
An Extraordinary Circle – all the more so with your presence, in which to explore and expand to more fully experience your fully integrated expression.
Second Monday Circle Includes:
A virtual audio only gathering (simulcast via webinar and phone) to allow you to participate and experience the group transmission from your own space and location (requires a phone or internet connection to participate).
Largely in silence to ensure a deep sacred inner space for you and every participant.
90-Minute Session to envelop and support the work that's in your queue.
Recorded so you can re-engage with the transmission – or experience it for the first time if you're unable to participate live – at any time.
Participate in the Circle in the session(s) you choose to at a discounted early-adopter exchange.
One Ticket Per Session is required – choose the session(s) you want to participate in below (complete one registration at a time).
One Ticket per Household so everyone you share your dwelling with may participate and benefit from the experience.
Please Use Your Best Email with Your Registration so you can receive the confirmation email (sent immediately after you register) with the details for each session for which you register. You'll also receive an email reminder one day before, and again two hours before each session.
April SMC
Took Place April 10, 2023 – your ticket includes the recording of this session
May SMC
Took place on May 8, 2023 – your ticket includes the recording of this session
June SMC
Takes place on June 12, 2023 beginning at 5p Eastern (US)