Spiritual Messenger Mastery
Spiritual Messenger Mastery:
The Embodied Messenger
The Next Step in Your Journey as a
Spiritual Messenger
Spiritual Messenger Mastery is available exclusively to graduates of Embodying Resonance — Awakening the Messenger Within. SMM is the final class at this time in the sequence for for supporting Spiritual Messengers in completeing the journey from a focus exclusively on vertical Embodiment (Spiritual Mastery) to horizontal Embodiment (Spiritual Messenger Mastery) to being an Embodied Messenger.
Shift from an equal focus on learning and experiencing to a primary focus on experiencing — with just enough learning and structure to support you in moving forward further into the Divine Mystery.
Accelerate forward further into the Mystery by Exploring and EXPERIENCING your Witnessing Presence. Open to a entirely new level of experience, embodiment and integration of your unique gifts as you explore your Witnessing Presence in a powerful virtual workshop environment (program limited to between 10 and 12 new students; repeat student option for SMM III grads).
Further Deepen Your Exploration and Experience of the Divine Mystery Through the Practices of the Embodied Messenger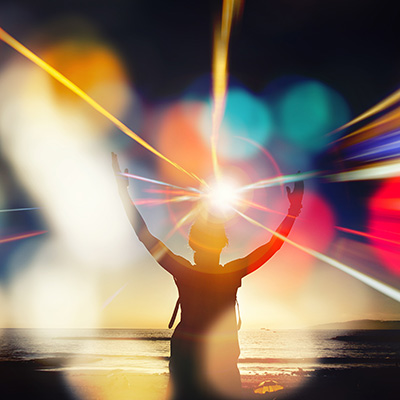 Three Primary Themes — Experiencing and Exploring Your Witnessing Presence, The Practices of The Embodied Messenger, and Being an Embodied Messenger — So Your Gifts Can be Shared with Others and the World Merely by Your Presence
Explore, Workshop, and Embody the Disciplines and Practices of an Embodied Messenger — so you can revel in the mystery of your gifts even as you move closer to BEING an Embodied Messenger

28-Week Program Begins on Wednesday, October 3rd, 2018 — Limited to 12 New Students (repeat student option is available for graduates of Embodying Resonance AND the original Spiritual Messenger Mastery III). There are four New Students already enrolled in this circle — so 8 New Student slots are available.
NOTE — Nearly every time Ken has taught a new program, it ends up being longer than originally scheduled. That's possible with this circle on two counts: Never before has it been taught as part of the Igniting, Amplifying and Embodying Resonance sequence. AND: as the final program of this type in this sequence, Ken is committed to delivering and exploring the entire Spiritual Messenger Mastery curriculum with this circle — and as with each circle, what unfolds in each group is unique.
Spiritual Messenger Mastery Includes
Go Deeper with the Four Stages of Consciousness for Messengers — So you can hone in on your authentic expression as a spiritual leader — while understanding the inner landscape of each stage in you and others. That you may more powerfully serve and support those you're called to engage with your gifts.
Go Deeper with Embodied Spiritual Leadership — So you can understand how your authentic expression and witnessing presence can powerfully serve — even when there's no language to describe or explain your gifts.
Each Session Contains Three Segments — as we move from a strict Teaching, Transmission, and Q&A model to an interactive virtual workshop format with a small focus on teaching, and large focus on Transmission/Workshop and Interactive segments to further Accelerate Your Journey and support you in Being an Embodied Messenger.
Five Marathon Interactive Sessions Throughout the Program — So you can dive into whatever topics are up for you in your journey — and explore at whatever depth best serves you.
Sanctuary Membership Included for the Duration of Spiritual Messenger Mastery — so you have an opportunity to sink in, embody and integrate an additional time each week — and continue to be be supported in your journey with the essential process of vertical embodiment and Spiritual Mastery — the fuel that keeps the Resonance flowing in, through and as you.
You Will Also Receive:
For Repeat Students Exclusively — Use Discount Code 'REPEAT' (ignoring the quotes) for 80% off Spiritual Messenger Mastery (requires prior enrollement in Messenger Mastery III AND graduation from Embdoying Resonanceto qualify). Repeat students receive all benefits of full tuition students except for the 3 one-hour private session bonus.
Secure Your Spot in this Circle and Continue to Accelerate Your Journey Further Into the Mystery — For it is all the more profound, powerful and extraordinary with YOU! If you have any question about whether you're meant to be part of for this circle please reach out to Monique to schedule a 20-minute chat with Ken
Very Special Bonus: Go into The Grid — Experience The Grid — perhaps one of the most meaningful resources available to you in your development as a Spiritual Messenger. Listen to the replay of the 08.10.18 call where Ken explains The Grid for more information
Frequently Asked Questions: