Join the Resonance Community
Join the Resonance Community
Engage with the World-Wide Community
Sink Further into Resonance LIVE with Ken on the 3rd Monday of Each Month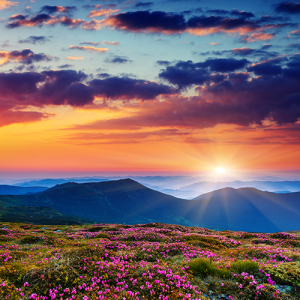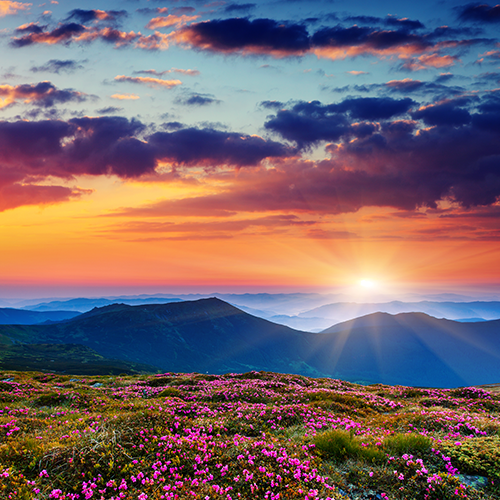 Deepen Your Experience of Divine Resonance…
…and begin integrating the many facets of Resonance into all aspects of your being and life.
Become a Founding Member of The Resonance Community and gather with people from around the world and sink into deeper Resonance through our once-a-month LIVE virtual transmission and Q&A sessions.
Connect more profoundly with yourself and the Divine Within as you reconnect with your earthly soul family.
About the Community Sessions
Each gathering is offered in three distinct components:
Teaching — Where Ken expands on the theme of the month
Transmission — Where the focus shifts exclusively to your inner experience
Q&A — Where you have an opportunity to ask a question
Each segment is LIVE on the third Monday of each month at 5p Eastern Time (US). While care will be taken to honor this schedule, due to Ken's travel schedule and other commitments occasionally the day and time of the monthly gathering may change. When this is necessary, it will be communicated in advance via email to all community members.
These sessions are 90 minutes in length — with each segment lasting for roughly 30 minutes. Each component of the session is recorded as a distinct recording, so you can listen again to the segment(s) that serve you most.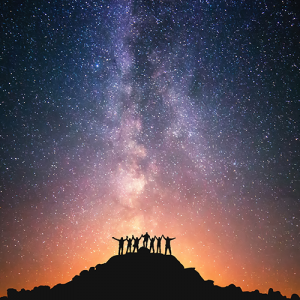 Each month's theme is announced to existing community members in advance of the LIVE session via email. Once each session has concluded it will be available for members to download.
Membership Details
Founding Memberships are being offered at this time. As a founding member of The Resonance Community — you will be grandfathered in at the recurring membership level that you choose as long as you sustain your membership.
Your membership automatically renews either monthly or annually — depending on which option you choose. You'll receive an email notification 5 days before your monthly or annual membership renews.
Membership may be canceled at any time by responding to your renewal notice and indicating you'd like to end your membership — or with a simple email to the support team (Support@KenWStone.com). With your notification, your membership will be canceled with the next billing cycle (so you're not billed again).
We're grateful for your interest in being part of the Resonance Community, and trust you'll stay involved and active as long as it serves your spiritual journey.
Ken has truly helped me to become the type of leader and messenger that people are inspired to listen to and follow and I highly recommend you work with him too.

Natalie Ledwell Spiritual Messenger, Speaker, Author and Co-Founder of Mind Movies | MindMovies.com June 27, 2018
Ken Stone means more to me than words can say. I have been blessed with many spiritual guides and mentors. Ken has been the most powerful instrument of transformation in my life. He has a way of holding sacred space and seeing my highest expression of who I am. He sees the whole me and allows me to recognize my own divinity with grace and dignity where I am. Ken is the real deal — authentic, open and vulnerable. He walks his talk and does not pretend to have all the answers or hold himself as a conduit to my connection with spirit. He supports me, and everyone he touches, to be my own source of inspiration and guidance. Ken is a brilliant light in the world. I am honored to call him my friend and soul brother.

Mark Porteous Spiritual Messenger, Speaker and Author | MarkPorteous.com June 27, 2018
Ken Stone truly is the Soul Archaeologist. Of all the teachers and various courses that I've taken and people that I've met in my 60 years He is the first person that I've met who has this unique approach and ability to enable a person to tune in and discover their soul and reconnect with their soul.

Lynda Paquette Seward, Alaska June 27, 2018
Frequently Asked Questions:
Each participant will experience something different. This is a function of many obvious things — such as your life to this point, your perspective, the way you're wired emotionally, and so on. It's also a function of many things that aren't so obvious — the degree of your embodiment and so on.
You can expect to experience exactly what you need right now to support you in moving forward on your spiritual journey. And it's also best to let go of expectations completely when going into a Session or Transmission experience with Ken.
If you're ready to Dive Deeper into the Experience of Your Divine Resonance — this community is the perfect launch point for taking this journey with Ken.
No — there is no prerequisite. Everyone is invited to join The Resonance Community no matter how familiar or unfamiliar they are with Ken's work.
No matter whether you're a beginner or how advanced you are in consciousness you are — or how far you've journeyed or if you're just getting started, you are invited to join this Community in Resonance.
The Monthly Sessions are designed to support you exactly where you're at as you take the next step further into an experience of who you really are — no matter what is coming up for attention in your life or in your inner process.
You don't need to know how to meditate. Ken isn't into formal guidelines or rules about how the process unfolds for each participant. It will unfold for you exactly as it's meant to.
Some of the time, that may well feel blissful and relaxing.
Some of the time you may feel agitated, upset, or uncomfortable.
Your willingness to be with whatever is coming up and completely feel it is essential for your ability to leverage these sessions for your greatest benefit — so you can begin living and experiencing every aspect of your life in resonance.
No you don't have to believe. This work is not a function of a mind-based process. This work is unfolding at the most essential level of your being — in the space of experience before your mind even gets involved.
This concept may be hard to understand — but think of it: There are plenty of experiences in life that simply can't be fully described no matter how many words or perspective are shared. Holding your new-born Baby. Having sex for the first time. Being with a loved one as they transition out of their body. There are a million other examples — I'm sure you can think of a few.
The deepest experience of who you really are does not arise from your mind, or your beliefs on any level. It makes perfect sense if your experience in life to this point isn't congruent with this statement — that's true for nearly everyone who experiences Ken's work. Once you sink into a space of deeper embodiment you'll understand more — but you'll understand it from an experiential perspective.
As Ken says: We cannot know the Divine — but we can EXPERIENCE the Divine within. Experiences at this level have nothing to do with beliefs. You're about to open and walk through a door (again — at a deeper level) to a broader and deeper experience of yourself.
This work is cumulative, not linear — and frequency has the affect of exponentially multiplying the impact. Begin with this community. And if you're ready to dive in deeper at any point in the future you're invited to explore programs that will support you in moving further into this work including Igniting Resonance — Fueling the Path of Spiritual Mastery and Amplifying Resonance — The Six Practices of Spiritual Mastery. These programs are available as self-study now, or if you prefer Ken teaches them LIVE — typically at least once a year. For the current schedule please reach out to the support team by emailing them here.
Here's to greater Resonance in your being — and your life! Here's to Being who you really are — for yourself in your relationship with the Divine — in relationship with your calling — and in the world.
There are several different ways that Ken interacts with The Resonance Community.
Guided Meditation

An example of this is Divine Connecting Breath — which are Ken's words guiding participants through an experience. Divine Connecting Breath takes place at the beginning of every Resonance Community session.

Transmission

Which can take place in silence or with words. This is a deeper level of work — wherein Ken is connecting in at a much deeper level than to simply guide you with words. You'll know a Transmission has begun when he says "let's begin" and it's concluded when he makes reference to bringing the Transmission to a conclusion.
One way to think about Transmission is to consider that Ken is seeing you — or witnessing you (experiencing you — beyond simply the visual representation of you) as the Divine experiences you. The Transmission is not originating from Ken — though Ken is aware of it — and experiencing it. Transmission is taking place during the Teaching portion of Resonance Community sessions — and in the Transmission session (when there may be fewer words — and more silence) as well as during the Q&A portion.
Rather than concerning yourself with what is being transmitted — you are invited to be with your experience — whatever it is (for each person's experience in Transmission is different. In fact — your experience in Transmission will be different each time you listen/participate — for it is LIVE and unique — each time you experience it — for it originates from the Divine).
If you'd like to experience Guided Meditation or Transmission with Ken prior to joining The Resonance Community, you're encouraged to sign up for The Resonance Experiment (it's free). The Experiment is available for you to experience now — and includes both types of experience — along with teaching and Q&A.
First:

Sign up to participate in The Resonance Experiment website — here.

The primary themes of this community are powerfully explored in the three teachings and transmissions from the most recent The Resonance Experiment — and this will give you a comprehensive overview of this work and Ken's approach.

When you sign up, you'll be able to watch videos and listen to Teaching, Transmission and Q&A sessions with Ken, for free.

Second:

Submit your questions to Ken's team. They'll follow-up with answers — or direct to you to where you can find answers to your questions. Email the team here
The spiritual beliefs and backgrounds of the members of this community, are as varied as the the location, age, political perspective and beliefs, ethnicity, country of origin, sexual orientation and gender identity of the people with whom we share this planet.
All are welcome here. There is no dogma here — no right way — no wrong way. Only your experience of Divine Resonance however it is unfolding in, through and as you.
This spiritual community is focused on supporting you in establishing and deepening your relationship and experience of your Divine connection — by whatever name.
Accordingly, we have members from virtually every spiritual tradition and background — including those who don't have a spiritual identity or background.
The premise of Ken's work is that the Divine is in each of us — ALL of us on the planet — in equal measure — no matter what has been done to you — and no matter what you've done to others.
That the opportunity to experience this Divine presence (this is what Ken refers to as Divine Resonance or simply Resonance) can begin NOW — without much preparation or preamble.
And that as you deepen your experience of the Divine presence and integrate it further into your being, more and more of your life will begin to be experienced in Resonance as well.
For As Above, So Below.
Whatever your relationship with the Divine, whatever your beliefs or experiences or background, wherever you are in your spiritual development, you are invited to join and engage with The Resonance Community.
Ken was born on August 13th, 1970. He was raised Catholic — and left the Catholic church in his adolescence because of an growing inner inner conflict with the churches hierarchical structure and dogma.
Almost immediately he began exploring whether there was a God — an exploration with a powerful conclusion for him in the fall after graduating High School during a small plane flight along the Peak to Peak Highway in Colorado — for the colors of the aspen turning and the raw beauty of nature unfolding out the window on a crisp fall morning made it clear. He then shifted from does God exist to "how can I experience God?"
Eventually this was answered in the fall of 2007 when, while attending an in-residence meditation retreat he was informed by a fellow participant that he "should be working as a healer" in writing — for they were both in silence. He immediately began sobbing uncontrollably despite not knowing what the word 'healer' meant. After coming out of silence the man who had informed him of his gifts also shared this with Ken: "You will discover you have done this many prior lifetimes, and it is more natural than breathing to you."
Ken's internal response was to wonder if this man needed to a mental hospital — even as he sobbed even harder (the tears of truth).
In January of 2008 Ken laid his hands on someone — and immediately his hands and feet started buzzing and tingling — even as his body started convulsing — and a short time later, they experienced a profound shift in their body condition.
He worked with people around the world for the next two years largely in secret, as he continued to make his living as a mortgage lender — eventually launching his first public website in August of 2010 — leaving behind the mortgage business as his profession at the end of that year so he could dedicate himself fully to being a Spiritual Messenger.
On June 30th 2011 Ken surrendered his life to God, ending a decades long exploration for the answer to self-love that eventually was so profoundly painful he felt he had only one option — to completely let go of control — even as he was on the verge of being homeless.
He has followed Divine guidance since, while celebrating the many opportunities served up by his separate self to integrate and embody the wounds and traumas of his earlier experiences from this and other lifetimes.
Ken has not trained formally or studied with a master or guru. Instead he is present with the constant unfolding of the Divine Mystery as it is in, through, and as him — and all those that he has been blessed to witness and sit with. His teachings are a combination of awareness he has received via Divine download and the awareness and direct experience that have come from sharing his spiritual gifts with tens of thousands — perhaps even hundreds of thousands of people — from a variety of backgrounds and beliefs around the world.
Whatever structure Ken teaches, he knows in the absolute core of his being that this structure is at most temporary — a scaffolding to support others in moving further into the Divine Mystery within themselves, that the structure eventually melt away completely.
Ken serves a growing international community of individuals who are focused on experiencing, integrating, embodying and being in Divine Resonance.
The Resonance Community's inaugural session took place on June 18th, 2018 — with a new, LIVE session taking place on the 3rd Monday of each month.
In starting The Resonance Community, Ken has responded to a call to serve and support a larger part of the community at large on an ongoing basis through deeper teaching, Transmission, and interactive Q&A options, than have been an option through The Resonance Experiment.
His intention with The Resonance Community is to offer a powerful spiritual resource and experience that is financially accessible to the largest number of people possible — without any prerequisite or required prior classwork.
Ken has been facilitating LIVE weekly Transmissions for The Sanctuary — a community of graduates of Foundations of Spiritual Mastery I or Amplifying Resonance — The Six Practices of Spiritual Mastery since the fall of 2010.
Whereas The Sanctuary is a circle designed to support members of the community in their ongoing integration and embodiment of the deep Resonance that comes directly from the Six Practices of Spiritual Mastery, The Resonance Community is designed to support the opening and deepening of Resonance in the lives of anyone who would like to participate and engage at a deeper level on a regular basis.
Ken is committed to supporting these two circles along with The Resonance Experiment, and the wide variety of classes and programs designed to support members of the community in their journey with Spiritual Mastery and when they're ready, their deepening into Spiritual Messenger Mastery and responding to the profound call of their Divine Gifts, Message, and Purpose.
Yes — eventually each session will be available to purchase individually on Ken's website. Individual sessions will only be available for purchase as downloads (once the session has concluded). There will be no way to purchase an individual session to participate in LIVE — except to join as a Monthly Member — and then cancel membership whenever you choose.
Initially, sessions will be available at an introductory price of $15/each with sessions of similar themes available to purchase in bundles.
Yes of course. You're invited to participate in whatever way most resonates for you — for as long as staying involved and participating resonates.
When moving between membership types, whatever the current offer that's published at that time is what's available to you.
As long as you sustain your membership, you're grandfathered in at your current membership investment.
The simple answer is no.
If you'd like to "try before you buy" you are encouraged to sign up for The Resonance Experiment — a free online program that is available for you to experience now. You can listen to the replay of the most recent Experiment and sign up to participate in the next LIVE Experiment here.
If you're feeling called to participate in this community with Ken — The Resonance Community offers a unique opportunity to engage in some deep and profound inner work — in community, with other similarly focused individuals from around the world.
There are no refunds offered for in conjunction with The Resonance Community. If you're unable to attend sessions LIVE, you may download an MP3 the most recent session. If you're an Annual Member, you'll also have access to the entire library of prior sessions.
You can end your membership at any time, by simply responding to the billing renewal reminder email and indicate your preference to end your membership — and the subsequent billing will be canceled with no further obligation.
If you feel called to to this community, trust that there will be powerful experiences and awareness that come from going in further with this work.
This is about committing to your soul — to yourself. Make a big commitment to yourself.
Ken has one of the most beautiful and gentle souls I've ever known. He is like a master tuner of fine instruments with ability to energetically touch the physical, spiritual, and energetic bodies and re-tune them to the Divine perfection that they are meant to naturally be.

Rachael Jayne Groover Founder: The Yin Project; Author: Powerful AND Feminine June 27, 2018
Ken is one of my secret resources. When I'm in session with Ken I have the deepest spiritual experiences. I remember once even saying to him "if this experience is repeatable — then you are the real deal" and he is the real deal. There are very small number people I've spent time with where I feel the presence of the spirit in this way.

Derek Rydall Spiritual Messenger, Speaker and Author | DerekRydall.com June 11, 2018
Everything about my life has changed. EVERYTHING!! How I will conduct business, how I'll lead a workshop, how I can be in public. All the pieces of the puzzles that I've been working on for years came together during my session with Ken.

Jan Stringer Spiritual Messenger, Speaker and Author | PerfectCustomers.com June 11, 2018