The Resonance Experience Retreat
Embody Your Soul, Experience Your Wholeness, and Open to Complete Resonance
There is a profound transformation of consciousness taking place on the planet right now. Fundamentally, it's a shift from control to letting go of control.
Having celebrated and explored the mind based empowerment of intentions and manifestation we are now discovering the limitations that come with this approach.
Even when I'm able to manifest what I desire, underneath, I'm still unhappy, unfulfilled, and empty.
No matter how much you acquire or do, you can't seem to find the outer salve for your inner discomfort.
From this frustration a new perspective is opening up all around the planet. A shift from mind based control to reunion with your soul and the Divine. Rather than approaching life in separation, we're moving towards union; from controlling consciousness to conduit consciousness.
A New Perspective: Complete Resonance and Freedom
This shift results in complete liberation – freedom from a fear-based life trying to avoid undesirable outcomes by exerting control; instead living life in deep resonance in union with your soul.
It is the pathway of finally experiencing Divine Resonance in your life. This is the pathway of finally discovering within you that which you have been seeking outside yourself.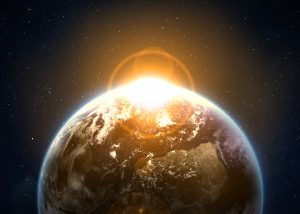 This revolution impacts every aspect of your life, for all aspects of the mirror (the body, mind, relationships, money, etc) are reflections of your deep inner experience of reunion with your soul and the Divine.
While we have explored what our minds are capable of, we are just beginning to explore what happens when we reunite with the soul and the Divine Resonance that results.
How Can You Experience Your Resonance?
There are three steps to experiencing reunion with your soul:
First: Embody Your Soul

Your soul is the pathway and vessel through which you encounter and experience the Divine. As such, your soul is the animating energy for your existence – including your body and your mind. Your soul not only animates, it transmutes. In fact your embodied soul is the most powerful transmuting presence in your being and your life.

When you bring you soul back home into your body, symptoms of anxiety and depression fade away. Anger melts away. The repeated revisiting of earlier traumas, triggers, and disembodied symptoms is finally transmuted and the deeper experience of spontaneous and sustaining joy and peace erupt where before there was only noise and dissonance.

For many the simple act of embodying the soul results in a mystical experience – a direct, visceral experience of the Divine. Yes the mind is present, but the experience arises from the body and the depth of your being. It's an experience that arises before thoughts or beliefs begin to color perception.

Second: Experience Your Wholeness

Your soul is the power plant through which God makes the experience of wholeness available to your body, your mind, and to all other aspects of you. To see and experience yourself as whole, is to begin to crack open to the true experience of yourself and the Divine Resonance that is expressing through you, as you.

As powerful as it is to try to use words to describe the ineffable, there is no substitute for the actual experience. It's like trying to use words to describe what its like to watch your child being born or what it feels like to ride a bike for the first time.

Except your wholeness is the visceral experience of who you really are – rather than just one aspect of an experience that is available to you.

Third: Let Go of Control Completely

Your mind thinks it has all the answers and loves try to control as much as possible by focusing on outcomes, by holding intentions, and myriad other approaches to control. Your soul is the actual conduit through which you receive the guidance and resources to support you throughout every aspect of your life.

Here's the challenge – as long as your mind is holding onto control, your soul is sidelined, left to work through indirect effort and influence. Whereas when you let go of control – a conscious choice made by your mind – you open up to an experience of the Divine in your life in a way you literally can't imagine.

Surrender is what follows from the realization that you don't have all the answers – that there must be a design beyond your comprehension waiting to express. As long as you maintain the tight grip of control on your life, that design can't express. But when you surrender, you are swept away in a river of resonance beyond your ability to conceive.
Are You Ready to Rake the Next Step, and Experience Your Resonance?
These three steps to Experiencing Resonance each contain profound gifts of experience and awareness – and together they offer you a powerful way to move forward on your spiritual journey.
So you can move to a deeper experience of your true nature as a Divine conduit – a vessel through which Divine Resonance is embodied and expresses in the world.
There are lots of ways to do the work around these three steps. I've discovered that one of the most amazing ways to do the work is a combination of virtual support (so you can do the work from the comfort of your home) and a live event where we get together in person with a wonderful group of people from around the world. But sometimes getting together in person isn't possible because of health challenges or a busy schedule – and sometimes the cost of traveling is too much to make a retreat a viable option.
After a couple of emails and calls that really brought home the reality of these factors to me over the last week, I have decided to offer you the option of participating in the retreat through the recordings rather than making this an attend-only event. For a number of different pragmatic and energetic reasons the only way to participate in the experience will be through these recordings – or by attending in person. There will be no webcast option available.
Take advantage of this unique, limited time opportunity to get your copy of the recordings from the Resonance Experience. The retreat promises to be three solid days of deep exploration through teaching, discussion, and Divine Transmissions. Through these recordings, you'll have an opportunity to share in these experiences and awareness.
This experience will be unlike any you've ever had before – for we will not only be exploring powerful concepts through the three days – you'll be anchoring each concept and perspective that I share with you with an experience (Divine Transmission) so you can integrate it into your own awareness and perspective.
So you can sustain the transformation of the retreat recordings, into a new experience of your day-to-day life and begin living each aspect of your life more fully in Divine Resonance.
If you're ready for a new approach to experiencing Divine Resonance that sustains into every aspect of your life (and are unable to travel to the retreat), the Resonance Experience Recordings are for you!
It's Time to Experience Your Resonance!
You'll join with everyone who will be attending this event virtually for private pre- and post-event webcast sessions to further support you in coming into resonance ahead receiving the recordings – and then maintaining, expanding, and integrating resonance following the event.

Foundations of Spiritual MasteryYou'll complete Foundations of Spiritual Mastery I (my online self study course that includes all the primary practices I utilize, teach and facilitate in my private practice) prior to receiving the recordings. This ensures that everyone who participates in the event has done at least that level of deep inner spiritual work, is comfortable sitting in deep meditation/session – and is ready to do some advanced work to really move from stage 2 (control) into stage 3 (conduit) consciousness!

Each day's recordings will be focused on one of the steps in Resonance – with focused teaching, sessions, and Q&A time throughout the day to ensure that you learn, experience, and integrate each aspect of the Resonance Experience.
Just because you're not able to join us in person doesn't mean you have to miss out on the extra resources – so you'll also receive these additional resources to support you on your spiritual journey …
Here's the Summary of What's Included with Your Resonance Experience Recordings: